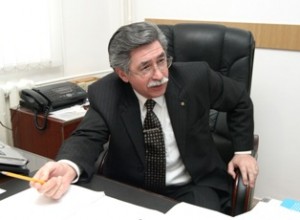 Dear friends!
I had no doubts in succeeding, when in 1989 I made a decision to establish a training and consultancy company in Kyrgyzstan. We were pioneers in this sphere. We trained enterprising and brave people how to establish business and nowadays we are proud that the most famous Kyrgyz businessmen are our graduates.
Over time the developing business has required professional legal services. More than 20 years ago we have created a team of professional lawyers. I always believed in professionalism, persistence and perseverance, in the idea that the responsible attitude to work, respect and attention to Clients and their problems are the main factors that bring success. I am proud that the professional team of lawyers in our Company is able to fulfill any goal, whether that is the elaboration of legal scheme for the implementation of a daring business idea, legal support of investment project, acquisition of immovable property, settlement of tax dispute or protection of Client's interests in International Arbitration.
Nowadays it is fair to say that VERITAS Law Agency is one of the leaders in the Kyrgyz legal services market.
We continuously work and will be working to make sure that our Clients are always certain that their problems are the priority for us. This is our rule and our philosophy.
Sincerely,
Ravil Galliamov,
President
VERITAS Law Agency